Integrate the Trustami badge on your website, your online shop or on anywhere else online and show all your reviews to potential customers at a glance. Our trust badge helps you to attract more customers and present all relevant information about your customer experiences with your business (reviews, followers or likes), with no need to leave your website. With your customizable badge, it becomes easy to present your good reputation on your website. It is up to you where you want to show your badge(s). They can be put everywhere on your website.
Have you ever thought about where you got reviews and other trust building information on the internet with or without your initiative? With Trustami you can collect and aggregate all of these data (reviews, commentaries, likes, followers, views) on your public profile at one place and transport a compact view via trust badge on your own website or shop (optional).
Live examample of our Trustami trust badge (standard)
You are able to see all badges in our
Demo-Account
or have a look in our
Blog
.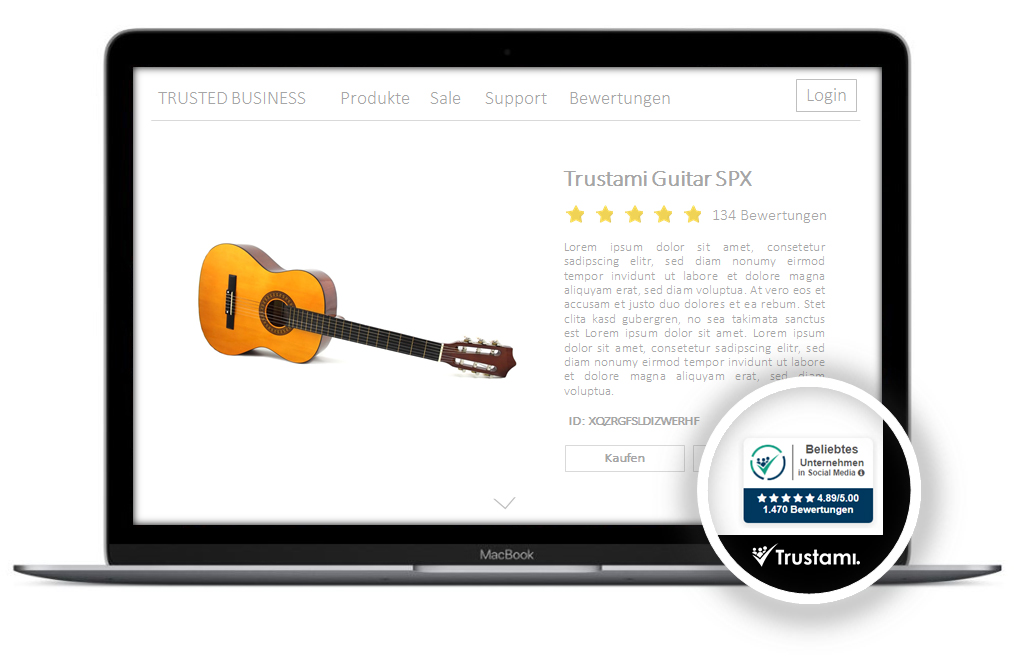 Build trust and gain more customers by advertising with your Trustami badge on your website!