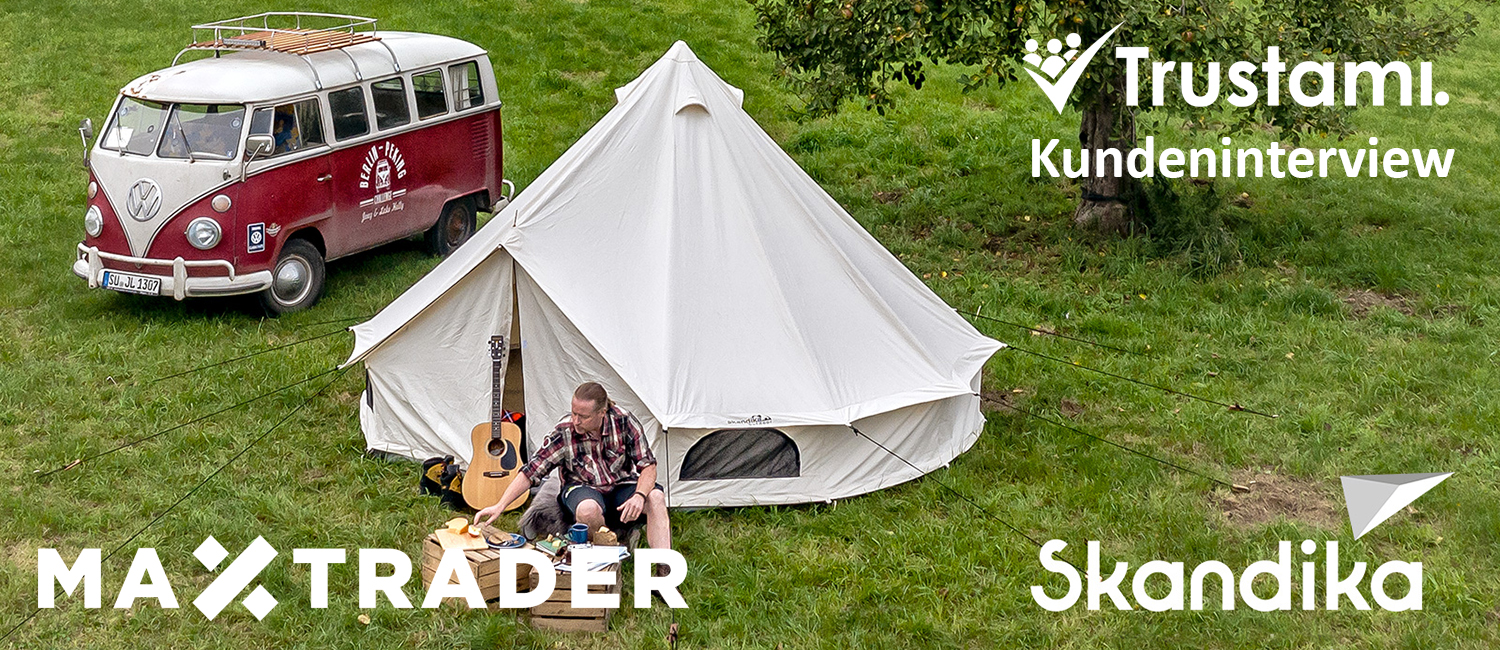 In today's interview we are talking to Joel McIntyre from MAX Trader about their approach to create happy customers. From the development of the product to sending it right to the customer's doorstep, MAX Trader aims to make online shopping a quality experience. For them, the best way to do this is not only to offer the best available information a customer needs to make a good purchase decision. They also try to keep communication direct and personal to solve problems and answer any questions. This is customer service done right!
MAX Trader is an established presence in the online business. Can you tell us a bit about the company?
We are an eCommerce company operating across Europe with over 15 years of experience. Under the brand Skandika, we develop, produce and market three product areas: camping equipment, especially large tents, home fitness equipment, and backpacks. Our Headquarters are in Essen, Germany, but we speak many languages and consider Europe to be our home, especially considering our Scandinavian focused brand, and multi-cultural staff.
Your focus lies on different product branches. What is your approach?
We are completely focused on our own brand Skandika, which carries the tagline "The Active Lifestyle Company". Fitness, Camping & Bags are the main categories so it is all about staying on the move, being active, making the most out of life, and above all having fun.
Today we sell more and more products through our own, user-friendly online shop, in which we have continuously invested over the past few years. We are also a big player on Amazon and eBay, as well as many other digital marketplaces.
Which qualities are you looking for when developing your products?
We are always searching for reliable, long lasting products that are unique. The unique aspect can be the design or a special feature, something different that is appealing. Of course they must tick many boxes such as being responsibly sourced and being as eco-friendly as possible. It goes without saying that value for money is paramount.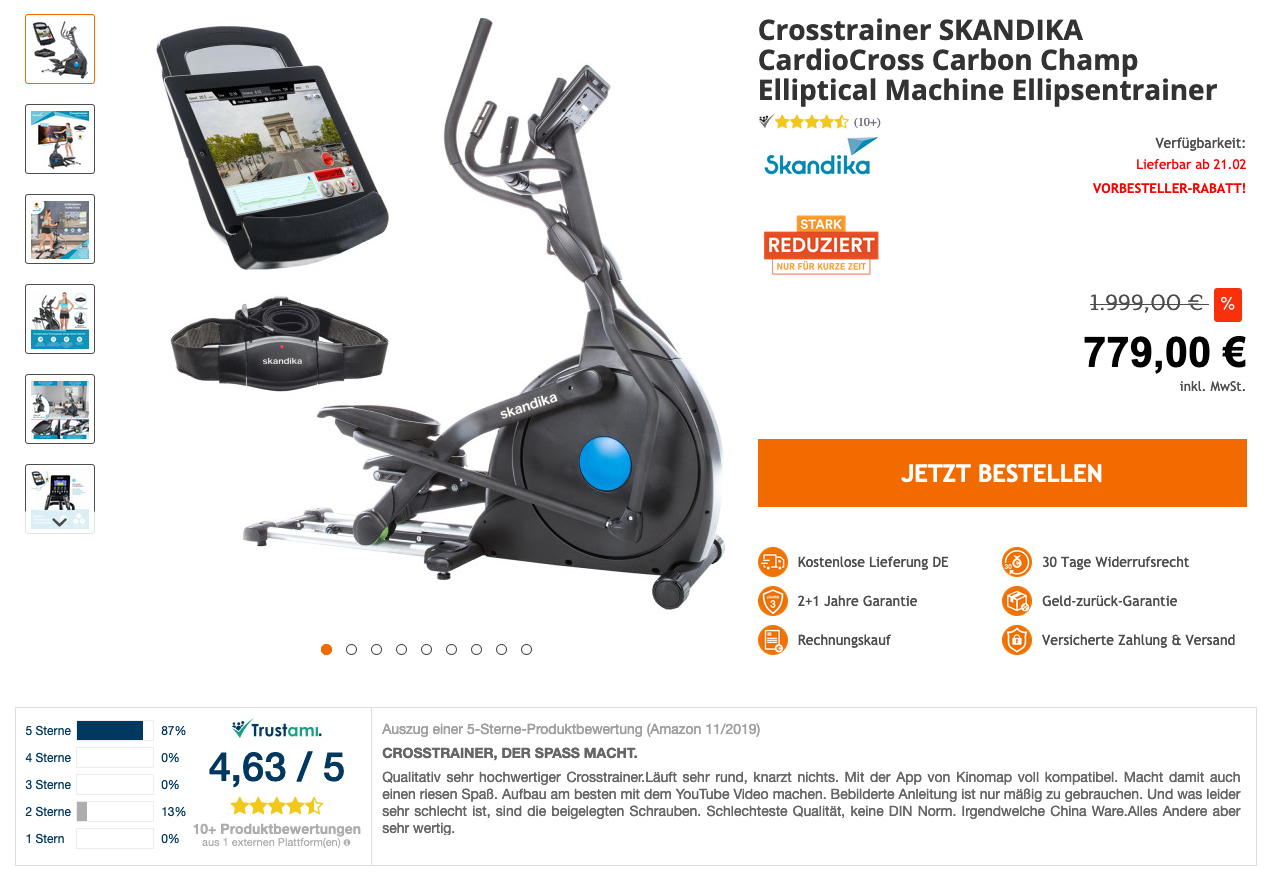 Customer satisfaction is very important to you. What do you do to ensure it?
To put it simply, we listen. As a small company, there is very open communication between Product, Sales, Marketing & Customer Service. We constantly monitor customer reviews, customer questions, general feedback in emails etc. It is important to constantly improve and evolve our products & marketing, whether it be updated packaging, a product design tweak, or even a clearer description.
Furthermore if any customer has an issue, we as the Official Skandika Service Centre, are able to respond quickly with expert product knowledge, and open-minded solutions. We avoid being an auto-respond company as much as possible. We listen and offer bespoke solutions to our customers, which is especially important if something should go wrong.
Selling online entails a lot of challenges, especially when it comes to customer consultation and service. How do you solve this problem?
Firstly, detailed and expert product knowledge is the key. Getting all of the information in descriptions, specs, instructions etc right and as detailed as possible to begin with,  prevents many potential customer issues. Again following this up with close customers contact, listening to comments and feedback, and taking that on to further improve. Here, on-going customer service training is hugely important, so that our staff have the knowledge to deal with customers efficiently.
We can definitely see the future is heading more and more in the video direction, to give a more personalised and convenient customer solution. This is a big focus for us moving forward.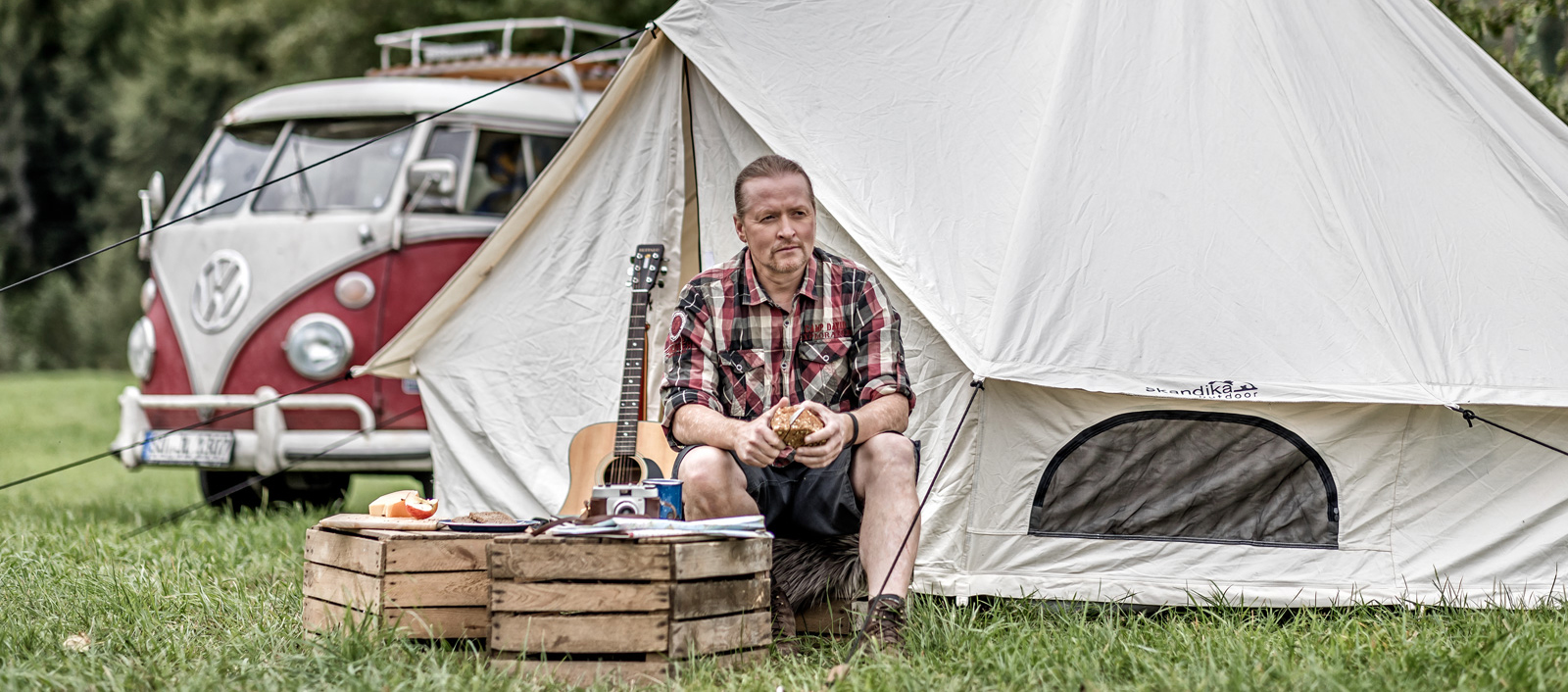 You are using Trustami Product Reviews. How do they benefit you and your customers?
We have a long history on multiple marketplaces with genuine, detailed customer reviews. Being able to leverage this in our online shop, was a no-brainer. Clearly the Trustami service fit our needs really well, and since starting the service, the results are clearly positive. It gives our customers more information to make an informed decision, directly at their fingertips, and from credible sources.
Why did you decide for our service instead of gathering product reviews on your own?
It was difficult to compete with the quantity of reviews already available on Amazon and Ebay, even though our shop customers were happy to leave reviews. Also the familiarity of well known platforms provides a level of comfort for prospective customers. It is not easy to reach that same level on our own website.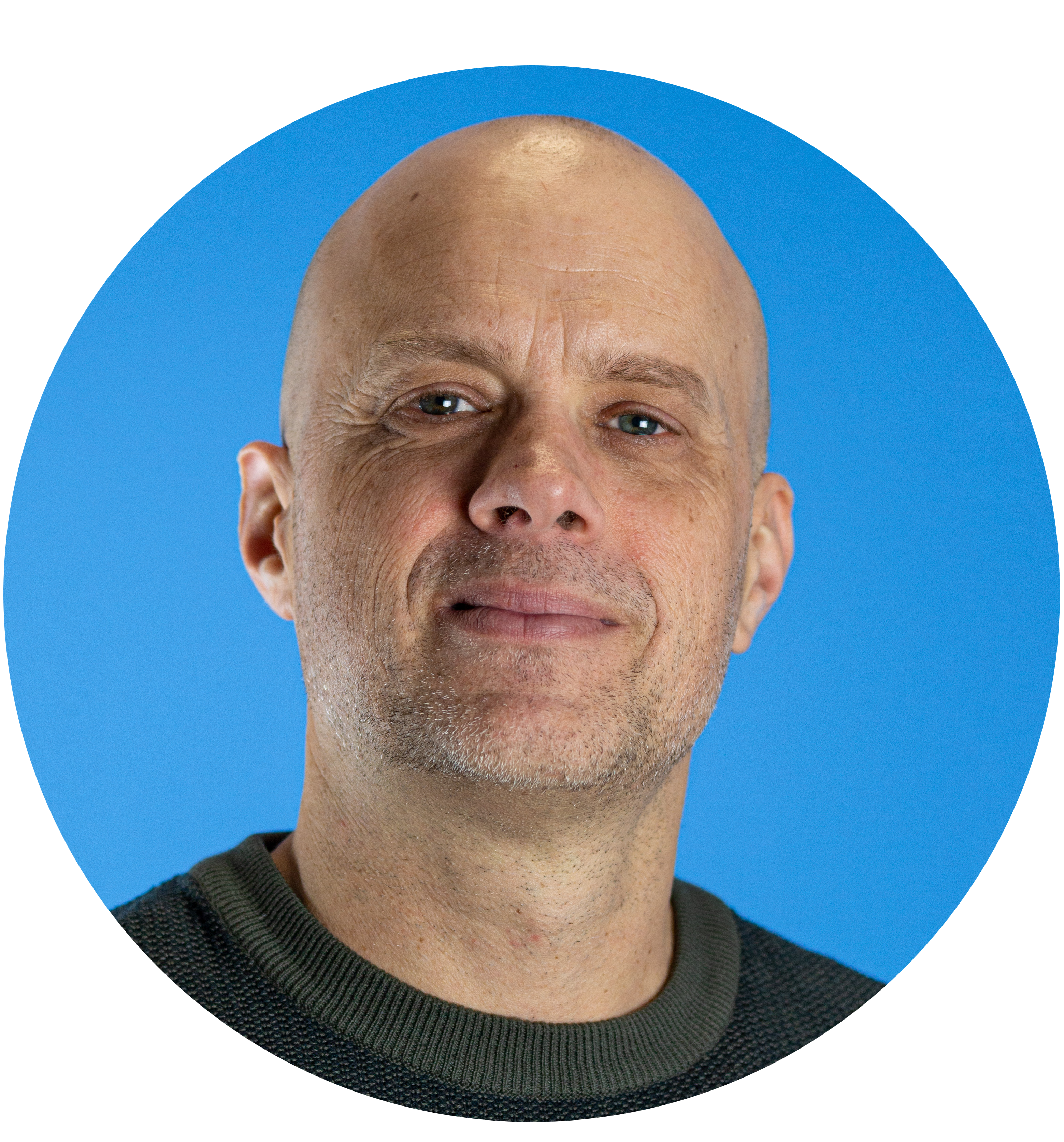 Joel McIntyre
Joel McIntyre has been with MAX Trader for more than 8 years, after moving from Australia to Germany, and from an Ad Agency to eCommerce Sales. He loves being involved in both the sports industry and eCommerce. There is never a dull moment for him, with always lots of challenging yet rewarding projects to be involved in.